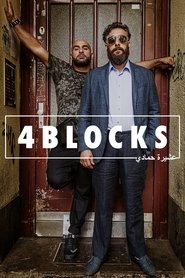 4 Blocks
4 Blocks is a movie starring Frederick Lau. Based in Neukölln, Berlin Toni manages the daily business of dealing with the Arabic gangs and ends up wanting to leave his old life behind for his family, but as expected, its never that simple.
Rated: 4.8/10 with 66 votes.
Genre: Drama
Actor: Frederick Lau, Almila Bagriacik, Oliver Masucci, Emilio Sakraya, Kida Khodr Ramadan
Director: Özgür Yildirim
Duration: 50 min.
Quality: HD
First Air Date: May 08, 2017
Last Air Date: Dec 12, 2019
Production: TNT Serie
Views: 28.023