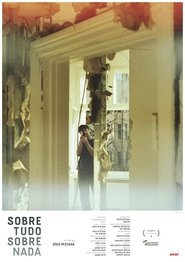 Anything and All
Loves are found and lost. Families disappear and start. Houses, denouements, solitude, friendship. All that we keep, and all that we leave behind. Shot on Super 8 film between 2010 and 2018 in Portugal, Germany, Denmark, Switzerland, Italy, Guinea-Bissau, Argentina, Bolivia, Peru and Chile, ANYTHING AND ALL records the author's memories as the days return to normal and emotions start to weaken, exploring the little ceremonies and other manias we indulge to remember our story.
Genre: Documentary
Actor: Suleimane Biai, Mariana Caló, Filipa César, Mário Gomes, Sana Na N'Hada, Dídio Pestana, Francisco Queimadela, Rui Ribeiro, Gonçalo Tocha, Jenny Lou Ziegel
Director: Dídio Pestana
Country: Portugal
Duration: 87 min.
Quality: HD
Release: Aug 02, 2018
Production: Kintop
Views: 0.6
IMDb: 010 0