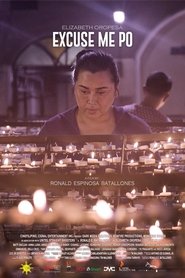 Excuse Me
Former film extra Hilda uses her acting talent to con people for loose change. She unapologetically does this to raise money for her husband's medication. When her scam is exposed to the public, a young writer picks up her story and gives her the chance to tell her side of the story. Will this be another act, or is she finally telling the truth?
Genre: Drama
Actor: Elizabeth Oropesa, Anna Luna, Matt Daclan, Chanel Latorre, Angellie Nicholle Sanoy, Rener Concepcion, Ricci Jereza, Daniel Deopante, JM Salvado, Johannah Basanta, Dalin Sarmiento
Director: Ronald Batallones
Country: Philippines
Duration: 105 min.
Quality: HD
Release: May 09, 2018
Production:
Views: 0.872
IMDb: 010 0