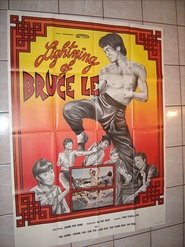 Lightning of Bruce Lee
Two Martial art experts take on Canton, and the most notorious Triad overlord and his posse of vile fighters with devastating effect. A must for all kung fu fans! This is a foot to face action at its best.
Genre: Action
Actor: Chun Lei, Chiang Fan, Chin Kang, Sung Chao Yu, Yang Lieh, Li Tsui, Shan-Ti Shih, Chang Ming Pan, Liu Li-li, Ming Lei, Chuan-Chuan Chou
Director: Chung Kuo-heng
Country: Taiwan
Duration: 92 min.
Quality: HD
Release: Jul 27, 1973
Production:
Views: 0.6
IMDb: 010 0