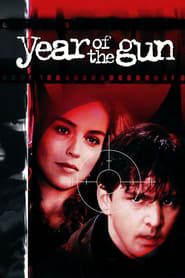 Year of the Gun
In this thriller, American novelist David Raybourne (Andrew McCarthy) accidentally becomes entangled in the Red Brigade's terrorist plan to kidnap Italian Premier Aldo Moro during a research trip to Rome. As the terrorists attempt to kill David, he and his photojournalist friend (Sharon Stone) must struggle to stay alive.
Genre: Action, Thriller, Romance
Actor: Andrew McCarthy, Valeria Golino, Sharon Stone, John Pankow, Mattia Sbragia, Pietro Bontempo, Giuseppe Zarbo, Francesca Prandi, Maria Carolina Salomé
Director: John Frankenheimer
Country: United States of America
Duration: 111 min.
Quality: HD
Release: Sep 10, 1991
Production: J&M Entertainment, Shomedia
Views: 4.411
IMDb: 4.610 19