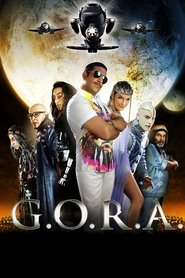 G.O.R.A.
A slick young Turk kidnapped by extraterrestrials shows his great « humanitarian spirit » by outwitting the evil commander-in-chief of the planet of G.O.R.A.
Genre: Adventure, Comedy, Science Fiction
Actor: Cem Yılmaz, Özge Özberk, Özkan Uğur, Ozan Güven, Rasim Öztekin, Şafak Sezer, Erdal Tosun, Cezmi Baskın, İdil Fırat, Muhittin Korkmaz
Director: Harika Uygur
Country: Turkey
Duration: 127 min.
Quality: HD
Release: Nov 12, 2004
Production: Böcek Film, Böcek Yapım
Views: 6.806
IMDb: 7.310 118