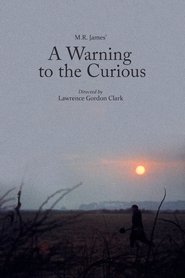 A Warning to the Curious
The tale tells the story of Paxton, an amateur archeologist who travels to "Seaburgh" (a disguised version of Aldeburgh, Suffolk) and inadvertently stumbles across one of the lost crowns of Anglia, which legendarily protect the county from invasion. On digging the crown up, Paxton is stalked by its supernatural guardian.
Genre: TV Movie, Horror, Drama
Actor: Peter Vaughan, Clive Swift, Julian Herrington, John Kearney, David Cargill, George Benson, Roger Milner, Roger Milner, Gilly Fraser, David Pugh, Cyril Appleton
Director: Lawrence Gordon Clark
Country: United Kingdom
Duration: 50 min.
Quality: HD
Release: Dec 24, 1972
Production: BBC
Views: 1.987
IMDb: 6.710 13